There are many Android apps that offer their users an opportunity to earn free bitcoins in the form of Satoshi by playing games, watching ads or videos, and reading online stories. We will discuss the list of few best working, and legit apps in the play store, that give free bitcoins as a reward to their users. We make this list based on our tests, user reviews, and play experience.
This post will list out the most reliable and legit paying apps in Bitcoin or other cryptocurrencies.
In summary:
Free Bitcoin
Storm Play
Alien Run
Bitcoin Blast
Crypto Pop
Crypto Word
BTC Safari
Update 2019-07-14: Some of these apps may not survive long, and will eventually die. This happens when the app developers do not update their apps to latest security measures, or support their clients professionally. Please let us know in the comments below, if you face issues with any apps listed below. If there are too many complaints about an app, it will be grayed out here. The developer will be contacted, and if no explanation is obtained from app developer in 5 days, it will be removed.
Sometimes, the apps may also face reviewers that are cheating the terms of the game, by using fraudulent means to duplicate accounts on same device. It is imperative that users follow the guidelines of the game, otherwise judging the authenticity of apps is very difficult!!
What is Satoshi?
Satoshi is the smallest unit of Bitcoin. (1 Satoshi = 0.00000001฿). It is like the tiny teeny version of "cent" or "paisa". When you earn bitcoins via free apps, this is the chosen currency denomination used to reward you.
In order to earn free bitcoins, you need a wallet. Subscribe to Free Coinbase eWallet service. SignUp Now
1- Free Bitcoin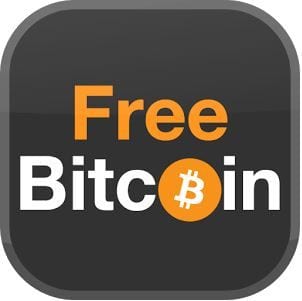 Free bitcoin app is the number 1 in our list because of its big rewards and the highest paying rate they claim to pay 250,000 satoshi per hour, and up to 1,000,000 satoshis on the weekend.
You need a bitcoin wallet address to get those coins in your wallet. All you have to do on this app, is to play videos or games, and claim your free bitcoins.
You can withdraw your earned bitcoins once reaches 20,000 Satoshi. This app has a rating of 4.2 from 54,000+ users. App requires 4.1 or higher Android version.
Download This App Here [ Download ]
---
2- Storm Play – Crypto, Bitcoin & Ethereum for Free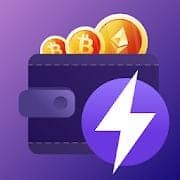 Storm Play – This app itself is well put together and easy to use. This app will pay for being active with its advertisers, and you can earn free STORM Tokens, Bitcoin or Ethereum, .
There are two ways to earn free bitcoins in this app. First, is to simply open the app, watch a video, and collect your free bitcoins every 30 minutes! Second, choose from a list of simple tasks, and complete as many you can. The more tasks you complete, the more coins you earn!
As you continue to be rewarded, lightning bolt icons will show up in your account balance. which you can redeem into STORM, BTC, or ETH.
App has a rating of 4.0/5 from 69,000+ users. You require 4.2 or higher version of android to install this app.
Download This App Here [ Download ]
---
3- Alien Run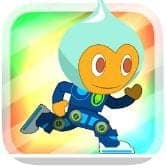 Alien Run app is actually a game app. You can enjoy your time by playing an addictive game, and at the same time you are earning bitcoin from this app. The app will pay Bitcoin Satoshi for playing and completing unique game levels, every day. This app has over 6000 users with the good rating on Play Store. The best thing about this app is that there is no Timer interval for you to wait, which means you can earn unlimited satoshi.
Minimum payout for this application is 20000 Satoshi.
This app has a rating of 4.5 from 6000+ users. This is one of the oldest faucet apps, and you will need a minimum 3.0 or higher version of Android to install and earn bitcoins.
Download This App Here [ Download ]
---
4- Bitcoin Blast – Earn Real Bitcoin!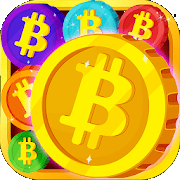 A new kid on the block, this is also a game app. The app requires you to register and login before playing. Just register and start playing to earn Loyalty Points, which can be converted to Bitcoin. To convert your Loyalty Points for Bitcoin, you will need to create a free Coinbase account.
The game concept is a simpler variant of candy crush game, where you match 3 of a kind to crush it out, and the coins jumble to form a new pattern. Each crush of 3-matched coins, will make some loyalty points.
The bitcoin amount you receive will be very small, but the more you play, the more you will earn . This app is perhaps the most highly rated bitcoin earning android app in play store. With a top rating of 4.6 stars over 4000+ users, its a damn good contender.
Download This App Here [ Download ]
---
5- Crypto Pop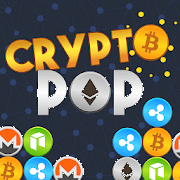 Another game app similar to candy crush. With high quality graphics and animation, this app allows you to earn Ethereum and Popcoin, while enjoying the game. You score by grouping Bitcoin, Ether, Monero, Ripple and Neo coin icons together, which pops them, and makes new patterns.
The more coins you manage to group together, the more points you get. You will earn various badges depending on how many coins you blast. The fewer the coins you end up having at the end of each stage, the higher the bonus points.
The payout is in ETH or Popcoin cryptocurrency. You will need either a Coinbase account, or an ERC-20 compatible wallet address for receiving popcoins.
This app has a rating of 4.4 from 4500+ users, and you will need a minimum 4.0+ version of Android to install and earn bitcoins.
Download This App Here [ Download ]
---
6- Crypto Word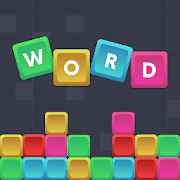 Another fantastic game by the same developer of Crypto Pop. A high quality game of English words matched in a grid of jumbled letters. Tap or slide to connect letters to form words. You can link letters vertically, horizontally and / or diagonally. Letter stacks on top of each other once popped. The more words you link up, the more points you get.
This word search game has a unique scoring system. There is a definitions bar at the top of the screen, so you can discover and learn new vocabulary, as you spell out new ones. You get more bonus points when you finish a level with fewer blocks left.
Your scores are submitted to the Game Center leader-board, if you are signed in. Try to beat the high score from players around the world! You win more satoshis as you play, and can claim every 3 days. Score at least 145 points per word, to gain 1 satoshi.
This app has a rating of 4.4 from 1300+ users, and you will need a minimum 4.1+ version of Android to install and earn bitcoins.
Download This App Here [ Download ]
---
7- BTC SAFARI – Free Bitcoin
BTC SAFARI – Free Bitcoin this app claim to earn 400 Satoshi after every 15 minutes which is a pretty good deal .app work on the same principle as others you can make bitcoins in term of Satoshi by watching ads.
They claim to pay daily without any withdraw limit which is a good feature. You need to have 4.0 or higher version of Android phone/tablet to use this app.
Suspended due to complaints – Download This App Here [ Download ]
---
Conclusion
If you ever try these apps to earn bitcoin with your Android phone, tell us about your experience with these apps. However, please remember these bitcoin apps will not make you rich, so don't get too hyped up to be a millionaire… The only thing is that it helps you make some cash, without taking too much of your time.
Do you want to see your favorite app on this list? Please let us know in comment section.
Thank you for visiting our site. You can get the latest Information and Editorials on our site regarding bitcoins.