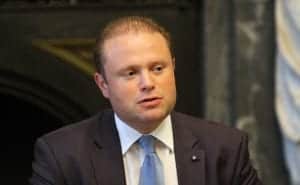 European regulators ought to embrace cryptocurrencies like bitcoin, the prime minister of Malta argued in a speech yesterday.
Speaking on the CEPS Ideas Lab in Brussels on 23rd February, Prime Minister Joseph Muscat argued that governments within the European Union ought to "double down" on the tech, which he identified is slowly catching on amongst the bloc's monetary establishments, in accordance with a transcript printed by Live News Malta.
Muscat's remarks have been within the context of reinvigorating the EU, which has confronted rising socio-economic pressures in recent times. He additionally proposed that leaders within the bloc create monetary mechanisms to put money into areas which may be inclined to go away the EU, as was with the case of the UK's so-called "Brexit" vote final yr.
Though prefacing his statements by saying that he's opting to advocate for "outright insane" sounding concepts, Muscat argued that "the rise of cryptocurrencies can be slowed but cannot be stopped".
He went on to inform occasion attendees:
"My point is that rather than resist, European regulators should innovate and create mechanisms in which to regulate cryptocurrencies, in order to harness their potential and better protect consumers, while making Europe the natural home of innovators."
Among the companies in Europe testing the tech is Malta's main inventory trade, which in December shaped an inside "Blockchain Committee" devoted to exploring how the trade would possibly make the most of the tech.
The trade additional indicated its intention to arrange a home blockchain consortium in Malta, aimed toward making a foundation for the event of new purposes.
Image through Wikimedia